Am intrat la The Dark Knight Rises cu o intrebare: Oare voi rezista 2 ore si jumatate? M-am inarmat cu un meniu mediu si m-am asezat fara mari asteptari si cu multa rabdare in fotoliul cu adevarat confortabil de la Grand Cinema Digiplex.
Pentru un film in care totul ti se pare previzibil, noul Batman reuseste sa depaseasca asteptarile. Rabdarea nu mi-a fost pusa la incercare, iar actiunea m-a tinut infipt in scaun si atent la ecran. M-am uitat la ceas doar o singura data si nu am verificat deloc telefonul.
Astept o continuare cu Batman, Catwoman, Robin, Superman si Green Lantern intr-un Justice League pe reteta The Avengers.
The Dark Knight Rises nu trebuie povestit. Daca "episoadele" anterioare ti-au fost pe plac, sigur vei aprecia si finalul trilogiei.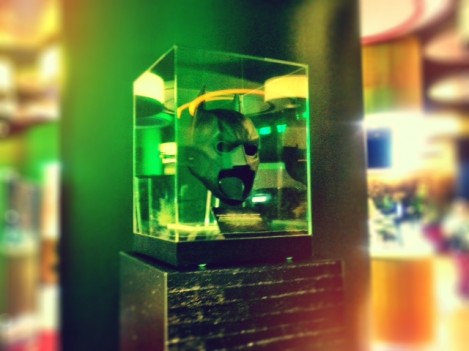 In imaginea de mai sus vedeti o replica a mastii lui Batman. O puteti castiga pe site-ul Mountain Dew.