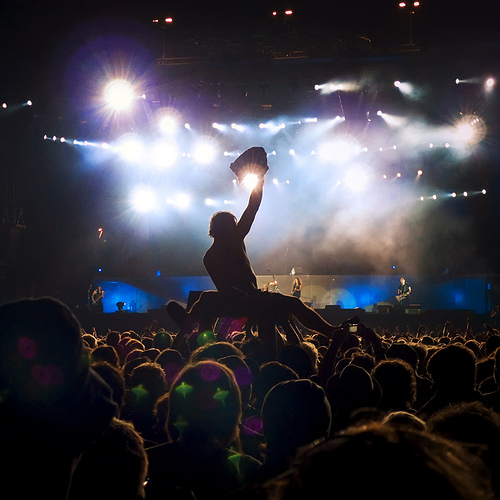 Ascult RockFM de la lansare si au fost putine ocaziile in care am trecut pe un alt post. Imi place playlist-ul, desi ar cam fi timpul sa il mai improspateze un pic, si datorita lui am reinceput sa ascult rock-ul din liceu. Ba chiar mi-am zis sa fac un top al celor mai apreciate piese din perioada mea de rocker. Asa ca am facut lista de mai jos si un playlist pe YouTube.
1. Metallica – One
2. Sepultura – Arise
3. Slayer – Seasons In The Abyss
4. AC/DC – Thunderstruck
5. Pantera – Fucking Hostile
6. Suicidal Tendencies – Bring Me Down
7. Overkill – Elimination
8. Judas Priest – Painkiller
9. Megadeth – Symphony of Destruction
10. Annihilator – Alison Hell
Voi ce ascultati pe vremuri?
(foto)