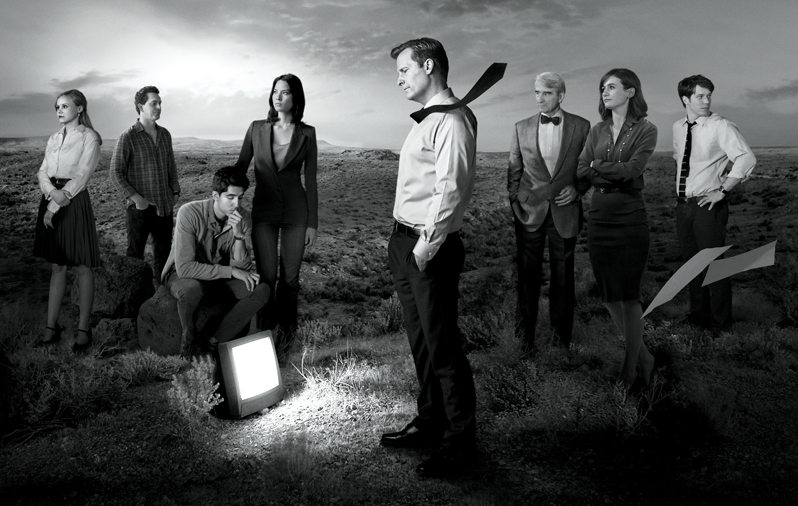 Ma uit la serialele din 2013 si pot spune ca a fost doar un an al continuarilor. Nu am vazut un serial nou care sa rupa gura targului. De aceea, sper ca 2014 sa ne aduca o oferta mai buna pe TV si in serviciile on-demand. Fac parte dintr-un segment de consumatori TV care nu se mai regasesc in programele populare, insa raman atasati de cultura serialului de televiziune.
Am pornit in urma cu un an un top personal pe blog cu serialele vazute de mine. La mijlocul acestui an, am pus o lista provizorie pentru 2013. O definitivez acum.
1. The Newsroom
2. Game of Thrones
3. Suits
4. Scandal
5. Homeland
6. Orphan Black
7. Luther
8. House of Cards
9. Magic City
10. Vikings
11. The Americans
12. Revolution
13. Hostages
14. Ray Donovan
15. House of Lies
Gasiti toate titlurile si in lista pe IMdB. Alte recomandari?
Nota: Topul nu include unele productii apreciate pe afara si un pic pe la noi (Breaking Bad, Downton Abbey, Mad Men, Justified, Sons of Anarchy, The Walking Dead). Cum spuneam, am inclus doar serialele urmarite de mine.