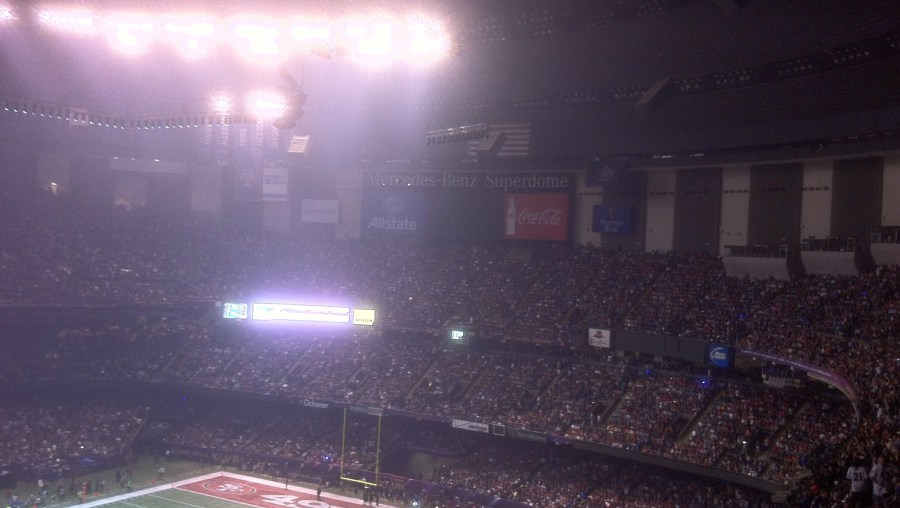 S-a stins lumina atunci cand nimeni nu credea ca ar putea sa se intample. La Super Bowl. Jumatate de stadion a ramas fara lumina timp de 10 minute, ceea ce a dat peste cap, fireste, meciul, dar si transmisiunea live si difuzarea reclamelor. Brand-urile au fost insa pe faza si au profitat de intuneric.
AdAge povesteste cum agentia care lucreaza pentru Oreo a creat o reclama, in acele minute, pe care a difuzat-o pe Twitter:
The Oreo graphic was "designed, captioned and approved within minutes," according to Sarah Hofstetter, president of the cookie brand's digital agency of record, Dentsu-owned 360i. All the decisions were made in real time quickly because marketers and agency members were sitting together at a "mission control" center, or a social-media war room of sorts, at the agency's headquarters in the Tribeca neighborhood of Manhattan. Among those who were there were two brand team members from Oreo, and nearly a dozen creatives, strategists, community managers and social-media listeners.
Power out? No problem. twitter.com/Oreo/status/29…

— Oreo Cookie (@Oreo) February 4, 2013
Si alte brand-uri au profitat de intuneric: Audi, Tide, Volkswagen, Walgreens, Jim Beam. Chiar si serialul Revolution a folosit inteligent momentul. Ne-au demonstrat ca astazi viteza de reactie poate fi o reclama buna si un marketing eficient.